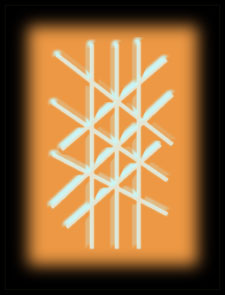 The website of sculptor and photographer
Nigel Williams
Here, you can find information about him, his sculpture, books, photography, fine-art prints and greetings cards.
Latest announcements: (for fuller details, see News page)
The continuing fight against domestic staff....
Too many servants? Well, here's a way to reduce the domestic help count, by employing a steam/rocket-powered automaton to keep your garden neat and tidy. The route to freeing up more of your income for leisure purposes can be found here.
....and now tradesmen too
The fight has now moved up to include untrustworthy lower-class tradesmen! Your chimney has traditionally created a regular need to hire contractors from outside of your household to clear it of the unwanted by-products of hosting warming fires - this need is now catered for by an ingenious new machine. The route to dispensing with the need for (expensive) external help can be found here.
Exhibitions
Exhibitions during 2017 included a visit to the Kempton Steam Museum in September - the home of the world's largest working triple-expansion steam engine. Highlight for 2018 was the Rodmarton Manor Sculpture Exhibition with the Gloucestershire Guild of Craftsmen in September. Outings for 2019 include Altered States in Newbury, Spetchley Park Gardens (near Worcester), and Avebury Manor. In addition, a permanent display of 6 pieces can be seen at the Living Art gallery in Hungerford, UK. A full list of exhibitions with all details can be found here.
Agriculture? Rocket?
Have these two words ever been used in the same sentence before? Well, now they can be! This device from the workshop of Nigel Williams represents a benevolent use of ballistics at last. Find out what we're talking about here.
Famous for five minutes
"Famous for 5 minutes" is rapidly turning into "Famous for 15 minutes", as Nigel Williams is featured on the front cover of the Surrey Sculpture Society magazine (read the article here - 2.8Mb PDF); in the Newbury Weekly News; is interviewed by Mike Read on BBC Radio Berkshire (more details on the News page); features in an interview with the editor of Traction Magazine, Susie Pentelow here, and has been written about by Esther Lafferty (Director of Oxford Artweeks) in an article for OX magazine (details on the News page)!
Other sculpture work
Attempts by Nigel Williams to improve domestic comfort continue unabated. The list of inventions now includes an automated home-cleaning robot here, a tool for dealing with giant moths here, a device to improve your experience in bed (really...!) here, a machine designed to improve the quality of your tea-drinking here, another intended to ease the lives of steampunk decorators (here), and a device designed to make short work of swarms - here (not to mention its opposite number for dealing with single very powerful bugs here). After work, a device for fortifying your tea might come in handy - see here.
Image gallery: "Pre-dereliction"
A gallery of images by Nigel Williams, entitled "Pre-dereliction", is available to view here.