Botanica Mechanica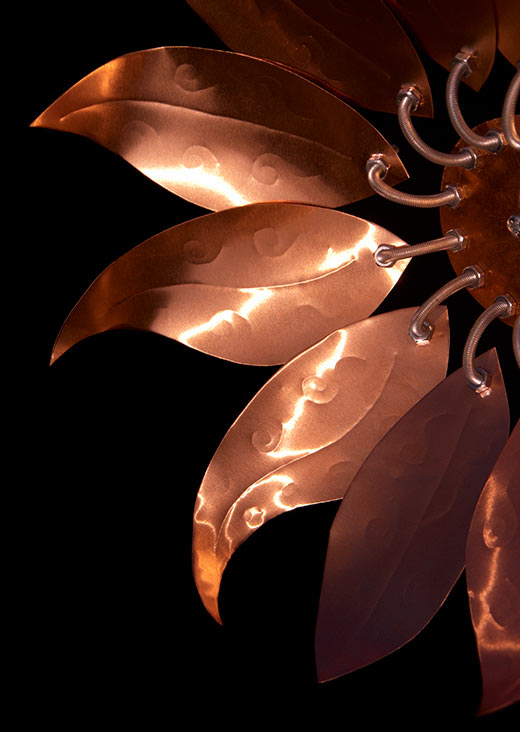 (Click on any image to enlarge)
Following on from "Arbusculus diabolus cuprum", here are the first pictures of some smaller botanical subjects executed in a "mechanical" way. Because these pieces are constructed from very thin copper, they are almost as delicate and fragile as natural flowers.
Materials: copper, brass, steel
Dimensions:
Flower 1: 5.5" x 5.5" x 2" (14cm x 14cm x 5cm); height incl. base: 13" (33cm)
Flower 2: 8" x 8" x 4" (20cm x 20cm x 10cm); height incl. base: 18.5" (47cm)
If you would like to buy any sculptures or are interested in including work in an exhibition, please contact us for details of viewing and/or shipping arrangements.
New sculptures are being created all the time, and pieces can be sold or go off to exhibitions at any time, so please check back here regularly for updates.
For details of exhibitions of work by Nigel Williams, please click here.